PLANTS
What is PLANTS ?
Manage you plant shop, match flowers and make lots of money !
Some tips :
Match 3 flowers to sell them !
Spawn bombs by matching more than 3 identical flowers
Win the game by completing 30 client orders
Upgrade your shop to make more money per day
Post your score in the comments bellow :)
Made for "4 game devs 1 art kit" by miziziziz
Comments
Log in with itch.io to leave a comment.
My record is to win the game in 16 days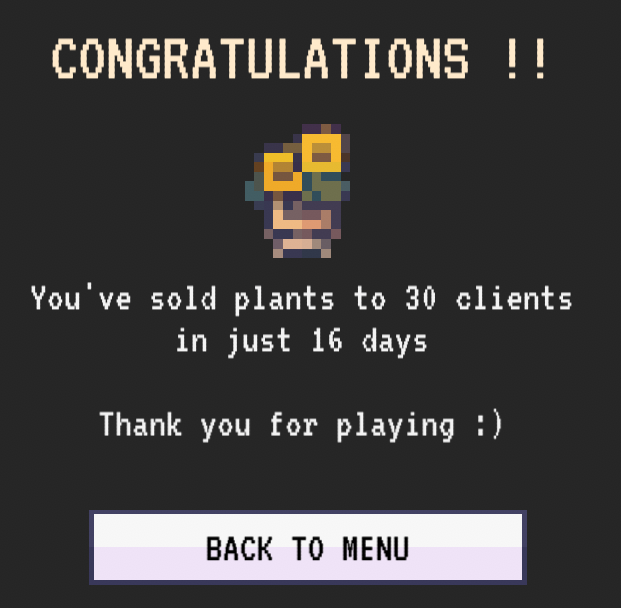 The 3D is very disorientating. The game would have fared better as 2D or with the camera at an angle closer to the ground, although I recognize that at that shallow of an angle it would be hard to see the plants at all.

Fun and simple. I played til the end. Well done!